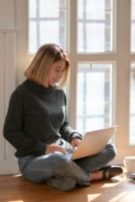 Are you contemplating a career change? Have you started pursuing a new field and wonder if you're presenting your background in the best way? Going through a career transition can be stressful and difficult to navigate. Many...
Let Us Help You on Your Career Journey!
Our team of professional coaches, consultants, and writers is passionate about helping you soar to your full potential!