Did you know that active disengagement of employees is costing organizations in the U.S. between $450 – $550 billion dollars annually?
When you also consider the fact that almost 70% of U.S. workers aren't engaged, it's easy to see that a lack of engagement is at the root of many problems such as: high employee turnover, reduced productivity, lower levels of customer service, and overall decreases of revenue.
It requires a progressive plan to maximize the people in your organization and maintain a positive corporate culture.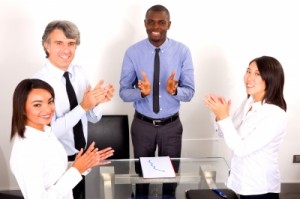 Does your company have a strategy to attract the best and the brightest employees in the workforce?
How are your management teams keeping their staff engaged at work and increasing their productivity?
Is your company losing money by not retaining employees for over two years?
Fly High Coaching, works with companies to attract, engage, and retain high caliber professionals who will be the future of your organization. We combine your company's values, brand, and industry with our core competencies to create a customized plan that reaches your goals. Let us help your team soar to their full potential!
Core Competencies
Leadership Development

Employee Engagement

Multi-Generational Communication

Team Building

Conflict Resolution
Our services provide a comprehensive approach to achieve the results your organization is looking for. Individual and team coaching encourage leadership development, improved performance, and a stronger company culture.
Fly High Coaching's workshops promote collaboration, engagement, and critical thinking skills. The effects of implementing an employee engagement strategy include: less employee turnover, higher productivity levels, increased employee satisfaction, and more effective communication.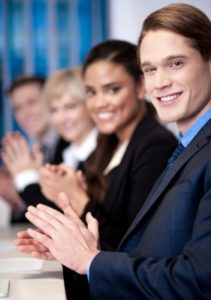 Services
Consulting

Executive & Individual Coaching

Team Coaching

Workshops

Training

People Assessments

Employee Surveys

Meeting Facilitation

Seminars

Keynotes
Contact us to schedule a Strategy Session, so we can discuss your company's specific needs.
The workshop helped our HR department better understand how different generations can thrive in the workplace. We also learned how to apply key concepts to our own employee engagement initiatives and produce our desired results. The series was also impactful for our executive teams to participate in the discussion. As a large organization, its imperative to address communication, engagement, and leadership as evaluated in our sessions. You brought new ideas to the table and I'd highly recommend it for others.
~ Gregory Prokopchak, Senior Director, Piedmont Healthcare
The Energy Leadership presentation helped me think about leadership development in a new way! It will be useful to take this back to my team, and see how they can shift to focusing on solutions instead of problems. I'm also interested in learning more about my own energy level and using these techniques to get everyone on the same page.
~ Pam Blackwell, Director, Cobb & Douglas County Public Health
We brought them in to deliver sessions at our Owners Investment Conference. Porschia delivered an interactive workshop on the engagement of employees in different generations. We received suggestions that could take back to our companies and make significant changes that effect revenue.
When we needed another workshop this year, we knew who to call. Porschia created a custom presentation just for us, that touched on some of our key challenges. I'd recommend Porschia and Fly High Coaching to help you get positive results with engagement and turnover.
~ Azim Saju, Managing Member, HDG Hotels & Chairman, Choice Hotels Owners Council
Contact us to schedule a Strategy Session, so we can discuss your company's specific needs.
Organizations We've Impacted