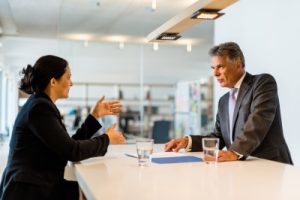 Will you be applying for new jobs soon?
Have you been submitting your resume, but not getting interviews?
Can you step up your online presence on LinkedIn?
By popular demand, we designed a service called The Resume Makeover! It's truly the best of both worlds because you get a professionally written resume AND career coaching support at an incredible value.
Research shows that a professionally written resume can make you 38% more likely to be contacted by recruiters, 31% more likely to land an interview, and 40% more likely to land the job!*
There's no shame in admitting that your self-made resume isn't getting you enough interviews. With the advancement of Applicant Tracking Systems, having your resume selected is all about using the right keywords in a format that is easily readable in their software.
You'll be equipped with a resume that's optimized with the right keywords to perform well in Applicant Tracking Systems and land you more interviews! Our professional packages with career coaching include:
Initial, 20-minute Resume / LinkedIn Profile Consultation
Resume / LinkedIn Writing Service (standard 1-2 page resume, with up to 2 edits)
Follow-Up Action Planning Session, to help you get more interviews (valued at $125)
By ordering as a package, you save over 25% on your investment!
​Just the Basics – Resume = $97
We'll present you in the best light to target the positions you really want!
Savvy Professional – Resume + Career Coaching = $187*
We'll work together and come up with a strategy to get you more interviews! Also available as LinkedIn Makeover + Career Coaching = $187. This includes our Guarantee.
Priority Influencer – Cover Letter + Resume + Career Coaching = $247*
Get access to our 48-hour priority service and start applying for positions right away with your new documents! This includes our Guarantee.
Platinum Priority Influencer – Cover Letter + Resume + LinkedIn Makeover + Career Coaching = $297*
Enhance every part of your professional brand and receive the documents you need to make a great impression within 48-hours! This includes our Guarantee.
*Guarantee* – If you don't get more interviews in 60 days, we'll rewrite your resume for free!
Don Q. – After Porschia did my resume, I submitted it and got 3 job interviews the next week!
Chris G. – My staffing agency told me to improve my resume, as it was the only weak link in my portfolio. I knew I needed something fast and professional. I heard about this Resume Makeover Service and decided to give it a shot. The staffing agency was very impressed with it and most importantly, I got the job of my dreams!!!
Valencia S. – I have to say, I am extremely impressed with the results of the cover letter, resume, and LinkedIn profile that you have submitted to me. It is 100% better than what I could ever imagine! Thank you for updating my resume with the new corrections. I am more than pleased and satisfied on what you have done.
Dave W. – Thank you for all the revisions. I'll heed your advice on the verbiage for my company. This was a very smooth process and I am grateful for your timeliness and professionalism. I am very pleased with the end products and will absolutely recommend you to others.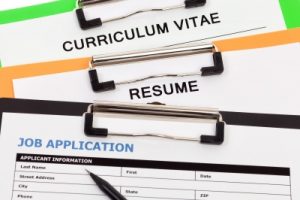 There are a few things you need to land a position that progresses your career:
1. Clarity around what you want and what you're looking for
2. A well-written resume
3. Solid interviewing skills
Let us help you with that! Get started with your Resume Makeover now!
According to Glassdoor, on average every corporate job opening attracts 250 resumes.
Our team includes professional resume writers who also have qualifications as certified resume writers and certified professional coaches. We have a wide variety of experience in different industries and at various career levels (from recent college graduates to Fortune 500 executives).
*Guarantee* – If you don't get more interviews within 60 days, we'll rewrite your resume for free!
Gregory L. – You did a great job, every personal contact I have had to look over it was impressed. Thank you so much for your work, I have no doubt it will help to open doors.
Wanda L. – Thanks the products are great and I've already applied on 2 jobs with 3 more in the bin to work on tonight… Thank you for all of your work with this. I greatly appreciate it and it is has provided the confidence to get my name out there for a new job.
Stacie N. – Thank you so much! I cannot believe how much better my resume looks! I am referring you to a few other people!
Theladders.com*