Frequently Asked Questions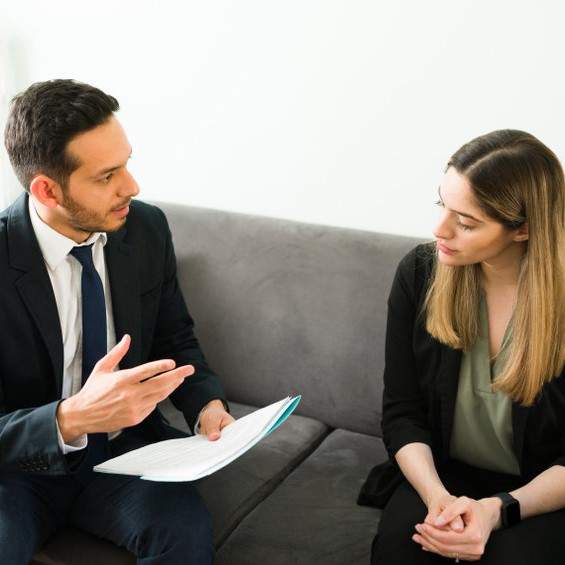 How long does it take to write my resume?
Our standard turnaround time is 4-5 business days.  After that, you move into a week-long revision period where you can go back and forth with your writer on a couple of rounds of edits, to make sure things are the way you'd like them to be.
Do you have rush options available?
Yes, we have a 48-hour (2 business days) rush for an additional $50 per document and a 24-hour (1 business day) rush for an additional $100 per document.
What is the communication like with my writer?
You will have your personal writer's email address.  It is designed for you to have access to email them at any point in time during your project with questions or comments.
Do I get to have a phone call with my writer?
Because we streamline the process with a client completing an initial questionnaire (with notes and preferences) regarding their project, phone calls are not included in our Just the Basics (Resume / LinkedIn Makeover Only) Services, or our programs with writing services and our Land Your Dream Job 101 Course.  If you'd like to have phone calls included with your service, we recommend that you purchase one of our programs with career coaching included.
How experienced are your writers?
All of our professional and executive writers have years of experience, prior to working with us.  Our team includes professional resume writers who also have qualifications as certified resume writers and certified professional coaches.  We have a wide variety of experience in different industries and various career levels (from recent college graduates to Fortune 500 executives).
What do you need from me to write the resume?
All we need from you is to complete the brief questionnaire and attach your current resume and/or any other documentation you think would be helpful.  We will follow up with you via email with any additional questions.
Do you offer payment plans?
We only offer payment plans for our programs with career coaching included.  Most of our clients purchasing other services, charge those to a credit card to give them payment flexibility with their credit card company.
How long will my resume be?
Your resume will be an appropriate length for your amount of work experience and the types of positions you are targeting.  For most professionals, that is a 1-2 page resume.  For many executives, their resume may be 2-3 pages.  Academic CVs are generally multiple pages long.
Do you write LinkedIn Profiles and cover letters?
Yes, we have a LinkedIn Makeover Service and can create a customized cover letter for you.  With our LinkedIn Makeover Service, we rewrite the different sections of your LinkedIn Profile and deliver those to you in a document where you can easily copy and paste them into your own LinkedIn Profile.  The document is comprehensive, so there are tips, tricks, and best practices all around helping you to optimize LinkedIn.  Our goal is for you to have an optimized LinkedIn Profile where you can receive more outreach from recruiters, rank higher as a match for jobs on the platform, and enhance your professional positioning.
Do you offer packages?
Yes, we have a variety of programs that include a professionally rewritten cover letter, resume, and LinkedIn Makeover along with our signature Land Your Dream Job 101 Course or career coaching.
What is the career coaching in the programs?
For programs that include career coaching, there is a 30-minute Initial Consultation by phone, prior to our team starting on your project.  This is where we will dig deeper into your background and experience.  After finalizing your documents with your writer, you will have at least one, hour-long, coaching session to talk about your customized job search strategy and any other goals you'd like to discuss.
Do you offer a guarantee?
We write all resumes to maximize their impact in software technology screenings for a client's key job targets.  We offer a guarantee on our programs that include working through one of our programs (resume services bundled with the course or career coaching) as listed on our website.
*Guarantee* – If you complete the program and don't get more interviews in 90 days, we'll rewrite your resume for free!
How do I get started with my resume project?
Whenever you're ready, please go to this page https://www.fly-highcoaching.com/resume-makeover/ (we recommend that you use a laptop or a desktop computer, not a cell phone).  Click on one of the "Order Now" buttons on the page.  From there, you will fill out a brief questionnaire, upload your resume, and select your payment option.  After that, we can get started!
Trusted By Professionals At: