Did you know that the Millennial Generation, ages 18-34, will make up the majority of the workforce this year?  Millennials are a new breed of employees, that have caused engagement and retention issues for many companies.  Studies show that it costs between $15,000 and $25,000 to replace one millennial employee.  It requires a progressive plan to maximize the benefit of these young professionals.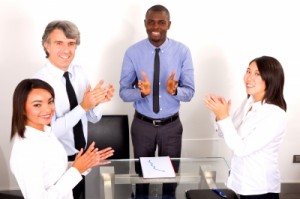 Does your company have a strategy to attract the best and the brightest Millennials in the workforce? 
How are your management teams keeping young professionals engaged at work and increasing their productivity?
Is your company losing money by not retaining employees in the Millennial Generation?
The Millennial Performance Institute, a division of Fly High Coaching, works with companies to attract, engage, and retain high caliber young professionals who will be the future of your organization.  We combine your company's values, brand, and industry with our core competencies to create a customized plan that reaches your goals.
Core Competencies
Leadership

Time Management

Optimal Performance

Decision Making

Conflict Resolution
Our services will provide a comprehensive approach to achieve the results your company is looking for.  Individual and team coaching encourage results-based action, communication, and relationship building.  The Millennial Performance Institute's workshops promote collaboration, engagement, and critical thinking skills.  The effects of implementing a young professional engagement strategy include: less employee turnover, increased productivity, increased employee satisfaction, and more effective communication.
Services
Team Coaching

Individual Coaching

Consulting

Workshops

Training

Seminars
Contact us to schedule a Strategy Session, so we can discuss your company's specific needs.