Has your company considered the impact of the Millennial Generation on your bottom line?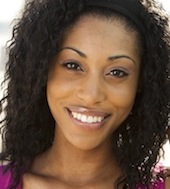 I'm Porschia Parker-Griffin of the Millennial Performance Institute and we work with organizations to attract, engage, and retain high-caliber young professionals.  Millennial employees are now the predominant group in the workforce and progressive companies are putting strategies in place.
Find out how Millennials think, to raise their performance level in our special report: 7 Truths Your Millennial Employees Aren't Telling You…Before They Quit!
Effects of implementing a millennial engagement strategy include:
less employee turnover

increased productivity

increased employee satisfaction

more effective communication
Provide your information below and receive access to our special report! 
[wufoo username="flyhighc" formhash="z16yv7un1unjzcb" autoresize="true" height="540″ header="show" ssl="true"]